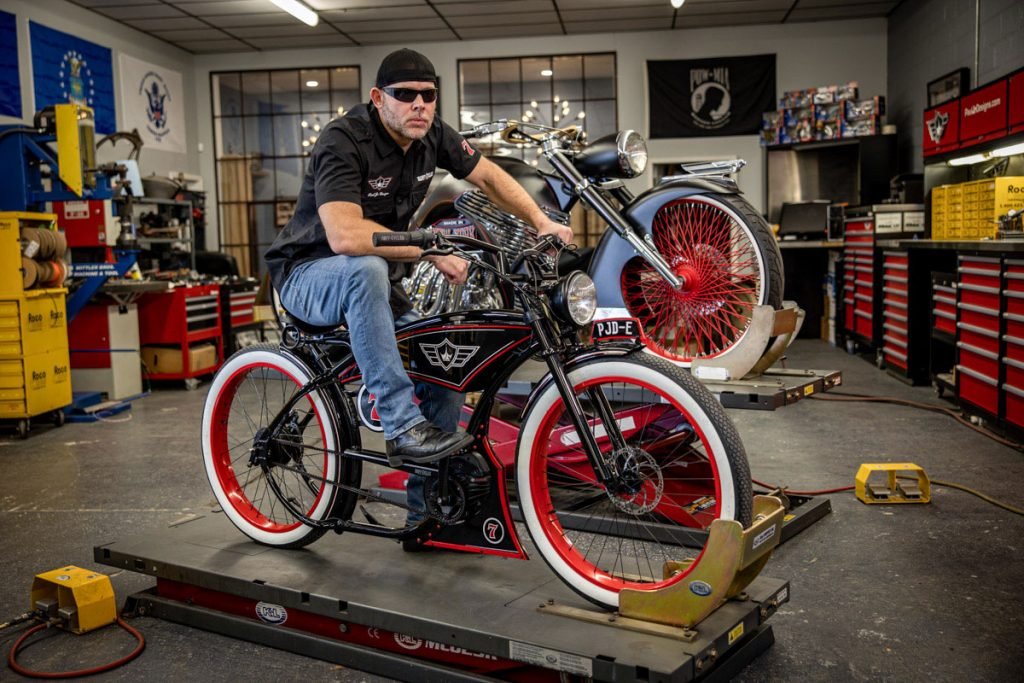 PRESENTING THE PJD-E RUFFIAN
Paul Jr. is the chief designer of some of the world's most-famous and stunning motorcycle custom builds. Many have featured in film and TV and it is almost impoosible to get your hands on a custom motorcycle build by Paul Jr.
With the PJD-E, his fans will have the chance to get an eBike themed by Paul Jr. and handcrafted by Ruff Cycles.
"This relationship is a great representation of German engineering and American design. Ruff Cycles stood out as a leader in the electric bike world and I knew right away that we had to do a collaboration. This project is a great opportunity for my designs to be available to the incredible fan base that has supported me for all these years. Not everyone rides motorcycles but just about anyone can ride a bicycle."
Paul Teutul Jr.